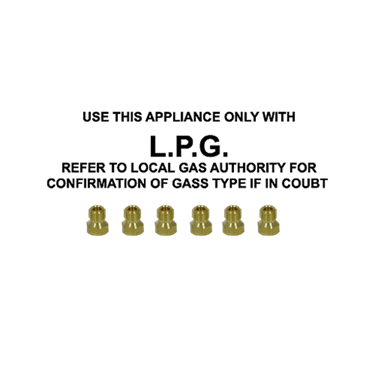 ProLine Injector Conversion Kit (ULPG)
ULPG Gas Injector Conversion Kit for the ProLine Barbecue
Designed to suit the Electrolux ProLine™ Barbecue
Convert your BBQ to suit your gas connection requirements
Available as an accessory
A five-star barbecue experience
From a Gourmet Pizza Pack to protective weatherproof covers, our broad range of optional extras can help you create your perfect barbecue. Plus, whether you prefer an open grill or a solid hotplate, our range of customisable cast iron furnishings offers different cooking configurations to suit your needs.
Key features list
Designed to suit the Electrolux ProLine™ Barbecue
Convert your BBQ to suit your gas connection requirements
Available as an accessory
Specifications
FEATURES
Accessory Other Features

Hypo allergenic
Reviews
* BeefEater has recently offered their customers a chance to win a reward to encourage them to write a review. It is possible that reviews were written by customers who received such a reward. It is also possible that some reviewers of BeefEater received free product in exchange for their review.
Thank you Maddie at Harvey Norman Rothwell for suggesting to go AEG on all your appliances Loving the ComforLift and the program light on the floor, no more opening the door
Thank you for submitting a review! Your review is being moderated and may take up to a few days to appear.
Your review was submitted!
Product Registration
We exist to redefine what you expect our of your cooking appliances.