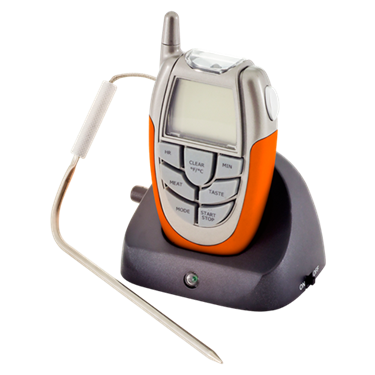 Wireless Digital Thermometer
Wireless Digital Thermometer. Featuring a stainless steel probe, heat-resistant probe wire, handheld unit and a base unit.
Specifications
Key Specification
BeefEater Filter Type:
Cookware and Utensils
BeefEater Filter Type
BeefEater Filter Type

Cookware and Utensils
SHIPPING AND STUFFING QUANTITIES
Shipping Weight (Kg)

4

Pack Dimensions Height (mm)

520

Pack Dimension Width (mm)

260

Pack Dimension Depth (mm)

190
Reviews
Thank you Maddie at Harvey Norman Rothwell for suggesting to go AEG on all your appliances Loving the ComforLift and the program light on the floor, no more opening the door
Thank you for submitting a review! Your review is being moderated and may take up to a few days to appear.
Your review was submitted!
Product Registration
We exist to redefine what you expect our of your cooking appliances.