Our BeefEater 7000 Series range is for serious barbecuers - and with the upcoming April long weekend and school holidays - it's time to get the tongs out and fire up your BBQ.
To celebrate the launch of our BeefEater 7000 Series BBQ range, we've worked with Sydney's first foodie creators, Issac Martin (63.9k), to share the 3 biggest BBQ TikTok ideas you need to try this year.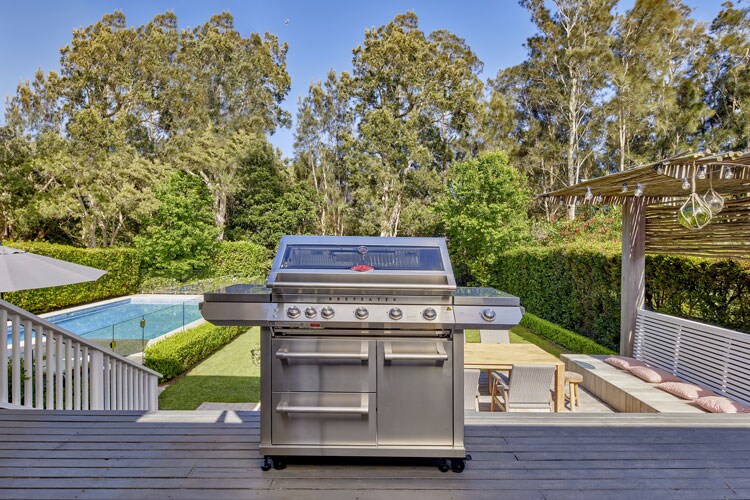 1. Chunky yet, pretty sandwiches

Sandwiches are huge right now! Not only are they a quick and easy meal that most (if not all) of us can throw together with various condiments, but they're equally as delicious at any time of day. A big trend right now is where you cook your steak to medium-medium rare and slice it on the sandwich to show the blushing pink through the middle.
2. Move over ham. It's pastrami time.

The hashtag #pastrami has over 179 million views on TikTok and it's all thanks to the generation of smokers and BBQ hobbyists who took up barbecuing, grilling and smoking during the COVID-19 pandemic getting super adventurous with beef brisket.
If you can cook a brisket well, pastrami is definitely the next logical challenge! The bright pink colour that peers through from a good brining is also a visual wow on video.
3. Not just ordinary burgers. SMASHBURGERS.

As good as charcoal and smokers are, you can't go past a gas BBQ with a flat plate. My new BeefEater 7000 Series Premium BBQ is the hottest BBQ on the market and includes an 11MJ rear ceramic burner that I can smash a quality ball of mince on! (Yep, the clue is in the name smashburger). As simple as beef, cheese and a bun or as intricate as you want to make it, smashburgers are on the rise for those at home wanting to combine fast-food burger condiments with the traditional chunkiness of milk bar burgers.
Quick, delicious and great to share with family and friends, check out my recipe on my channel!