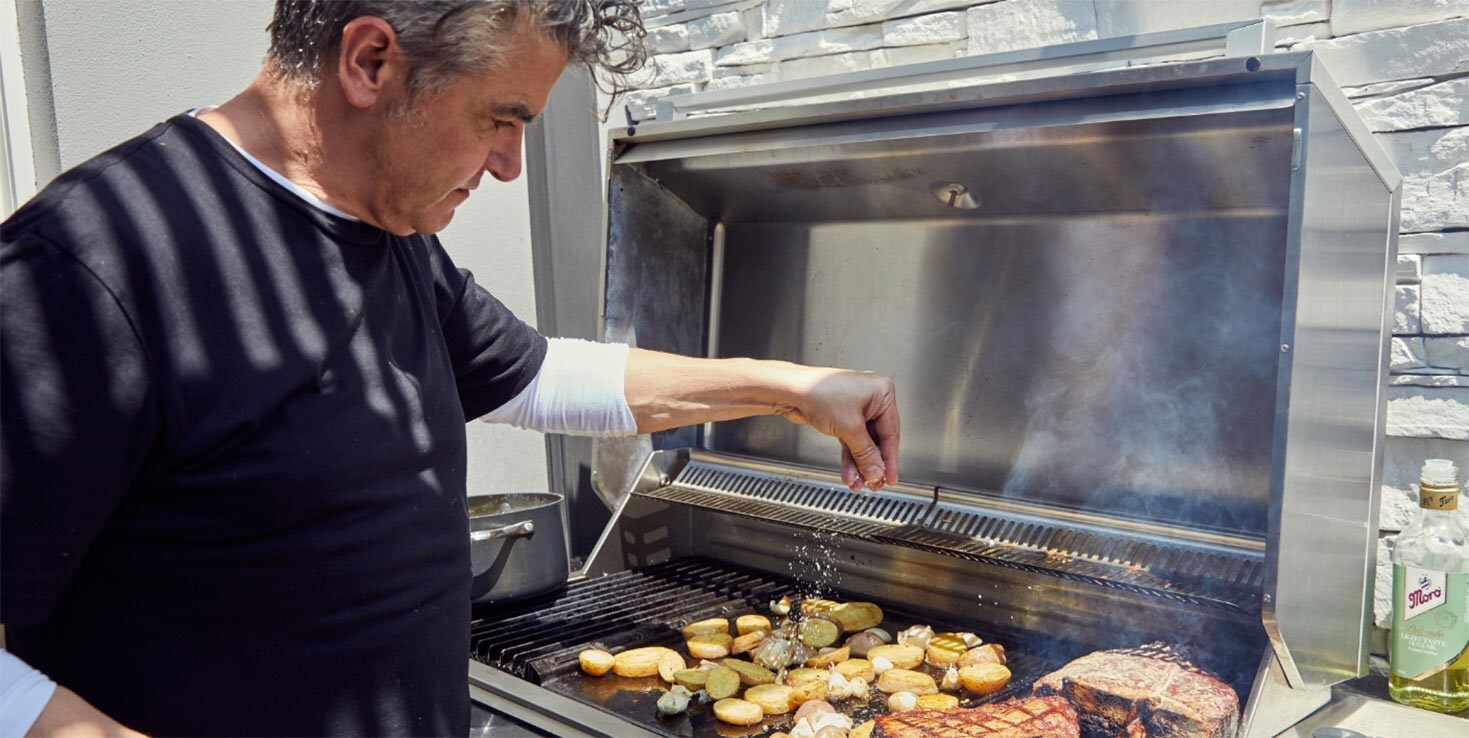 1kilogram T-bone Steak
60 mins
Super Easy
Ingredients
1kilo T-bone Steak, 3 inches thickness
2 tablespoons extra virgin olive oil
Maldon sea salt, to taste
Procedure
Preheat the grill on medium-high heat.
Pat the steak dry, and season both sides generously with salt.
Place the steak on the grill standing on its end (on the bone) and char it well on a low heat for 10 minutes.
Flip the steak onto its side and cook for 8 minutes on each side.
When the steak is done, remove it from the grill and allow it to stand for 5 minutes, so that the juices are retained when the meat is cut.
Carve off the eye fillet and sirloin steaks from the bone and slice before serving.