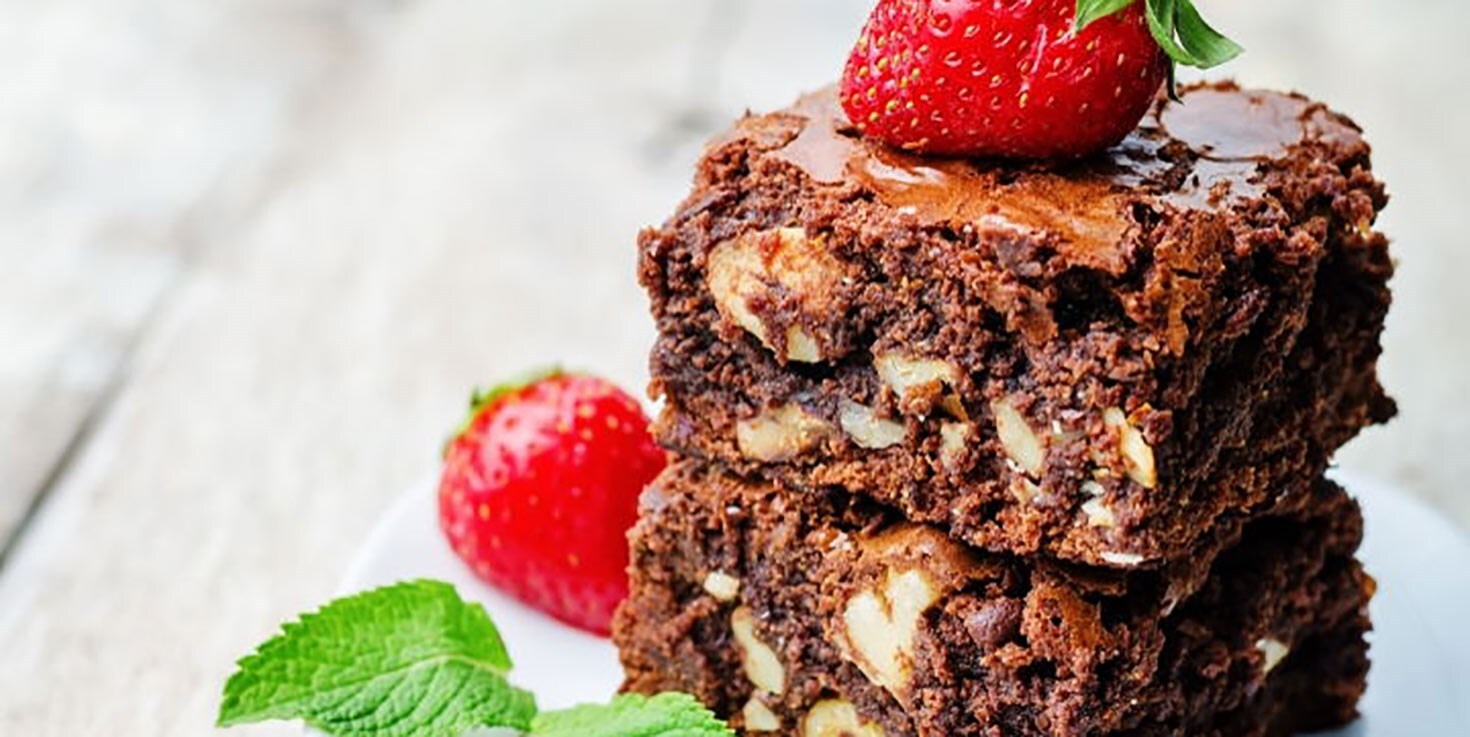 Chocolate and macadamia nut brownies
80 mins
Super Easy
Ingredients
125g unsalted butter
100g dark chocolate
220g caster sugar
½ cup (125ml) hot water
3 teaspoons espresso coffee
40g cocoa powder
45g plain flour
85g self raising flour
100g macadamia nuts, crushed
1 egg, lightly beaten
Procedure
Heat BeefEater® BBQ to 150°C.
Combine butter, chocolate, sugar, coffee, hot water in heatproof bowl.
Place bowl over saucepan of simmering water and stir until sugar dissolves.
Remove bowl from pan and stir through cocoa, both flours and macadamia nuts.
Whisk to smooth mixture.
Allow mixture to cool slightly then stir through egg.
Line BeefEater® BUGG® Baking Tray with BeefEater® BUGG® Teflon Liner and pour brownie mixture in.
Bake with lid closed on BeefEater® BBQ for approximately 25 minutes or until a skewer inserted into brownies comes out clean.
Once cool, cut and serve.