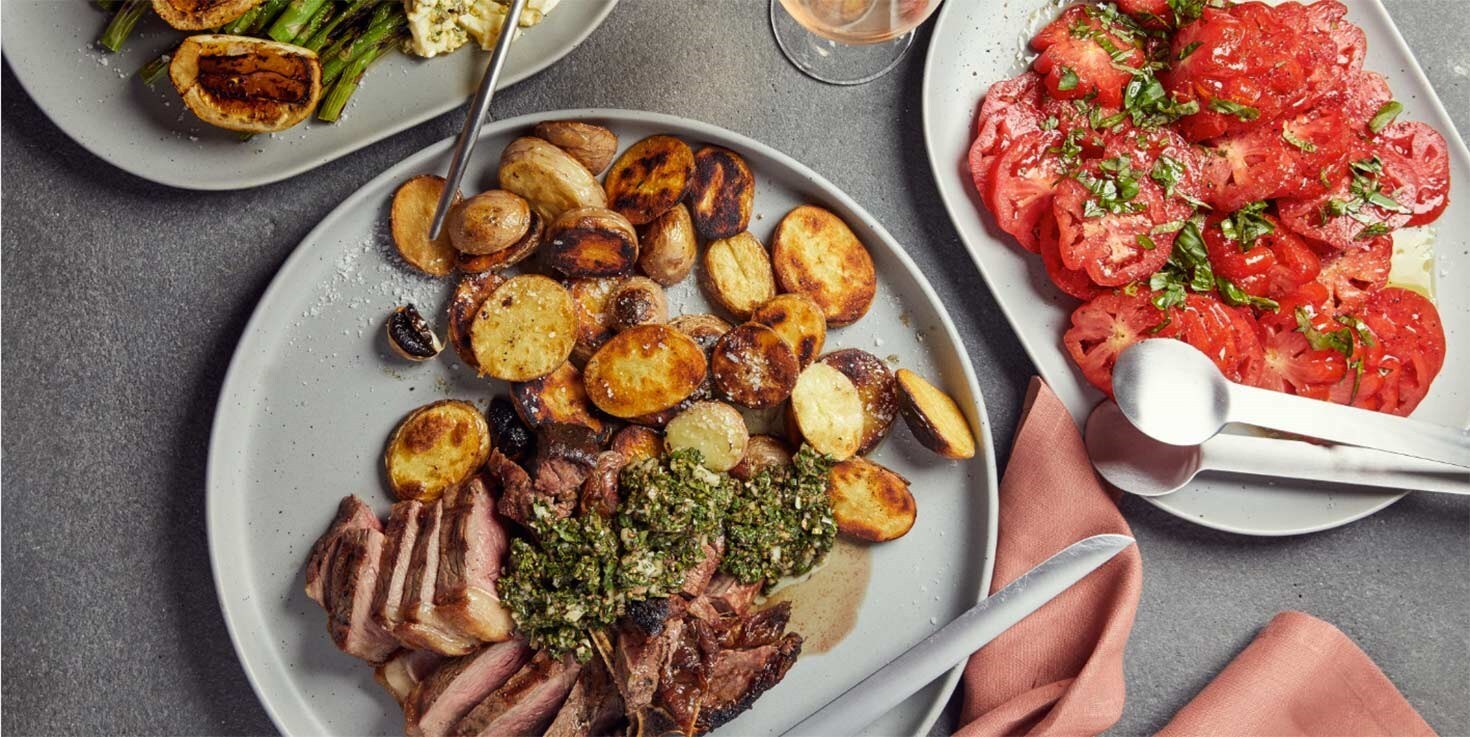 Duck Fat Potatoes Scallops
50 mins
Super Easy
Ingredients
6 medium roasting potatoes thickly slices
I bulb of garlic
2 small rosemary twigs
I large pan of cold salted water
6 dessert spoons of duck fat
Maldon sea salt to taste
Procedure
Boil the potatoes until tender in salted water
Drain off the water in to a colander in the sink.
Let them sit for a while.
This will help them dry out.
Meanwhile put the hot plate on a low heat to warm up.
Putting the lid down on this would be helpful to speed up the warming process.
Once the potatoes are dry and the flat plate hot simply drizzle a spoonful of duck fat on the flat plate then place the potato scallops face down on the flat plate.Drizzle with another spoon of duck fat and sprinkle with crushed garlic bulb and rosemary and sea salt
Cook until deep golden brown on both sides occasionally drizzle with more duck fat.
Once super crispy serve on a warm platter with the T-bone.