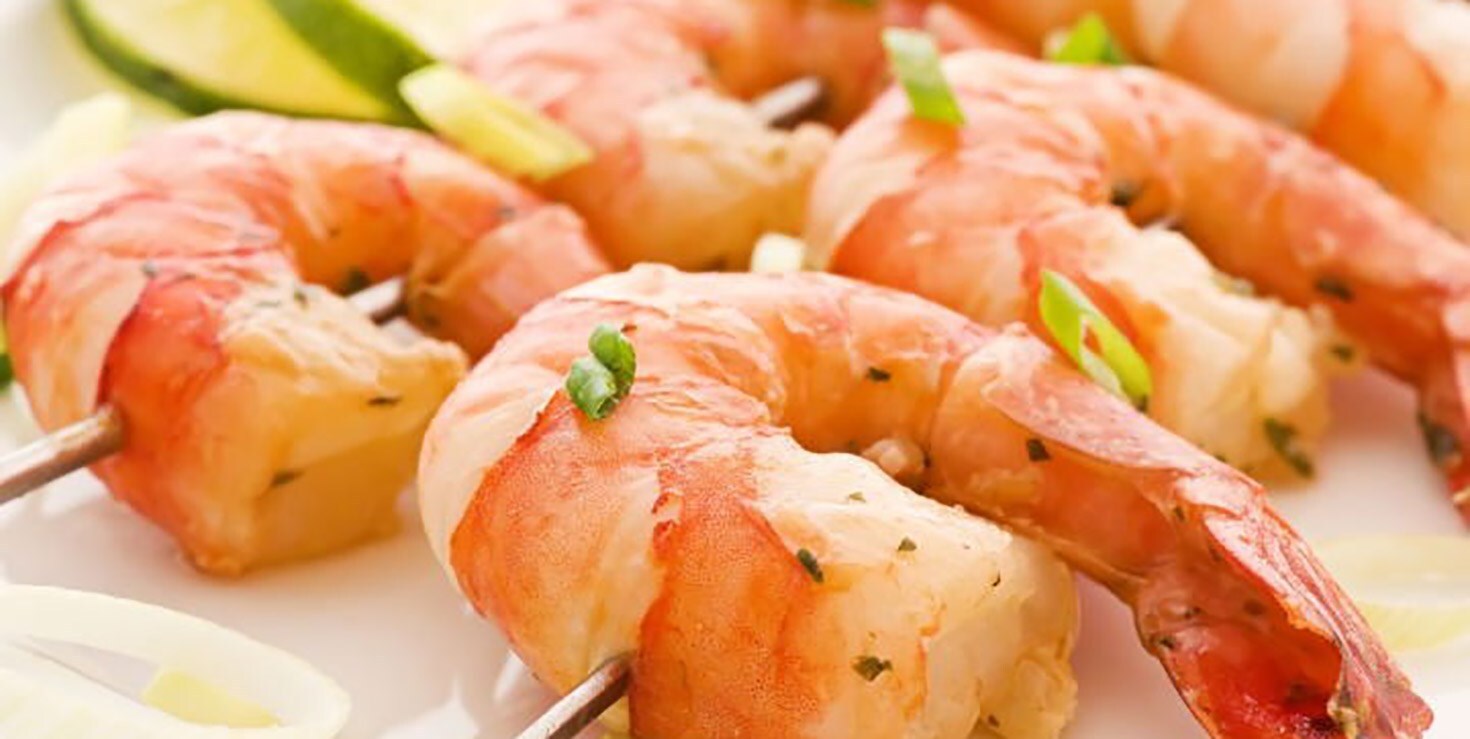 Prawn skewers
40 mins
Super Easy
Ingredients
12 medium prawns peeled with tails
1 teaspoon chopped thyme
1 chopped garlic clove
Smoked paprika to taste
2 tablespoons of ghee
Olive oil and lemon juice
Salt, freshly ground pepper
Procedure
Soak some bamboo skewers in water for 10 minutes - this avoids burning.
Marinate the prawns in the chopped garlic, thyme, and smoked paprika.
Thread seafood onto skewers.
Heat BeefEater® BBQ to high heat.
Place onto the preheated BBQ and cook for 1-2 minutes on each side.
Remove sprinkle with olive oil and lemon juice, season with salt and pepper and serve.