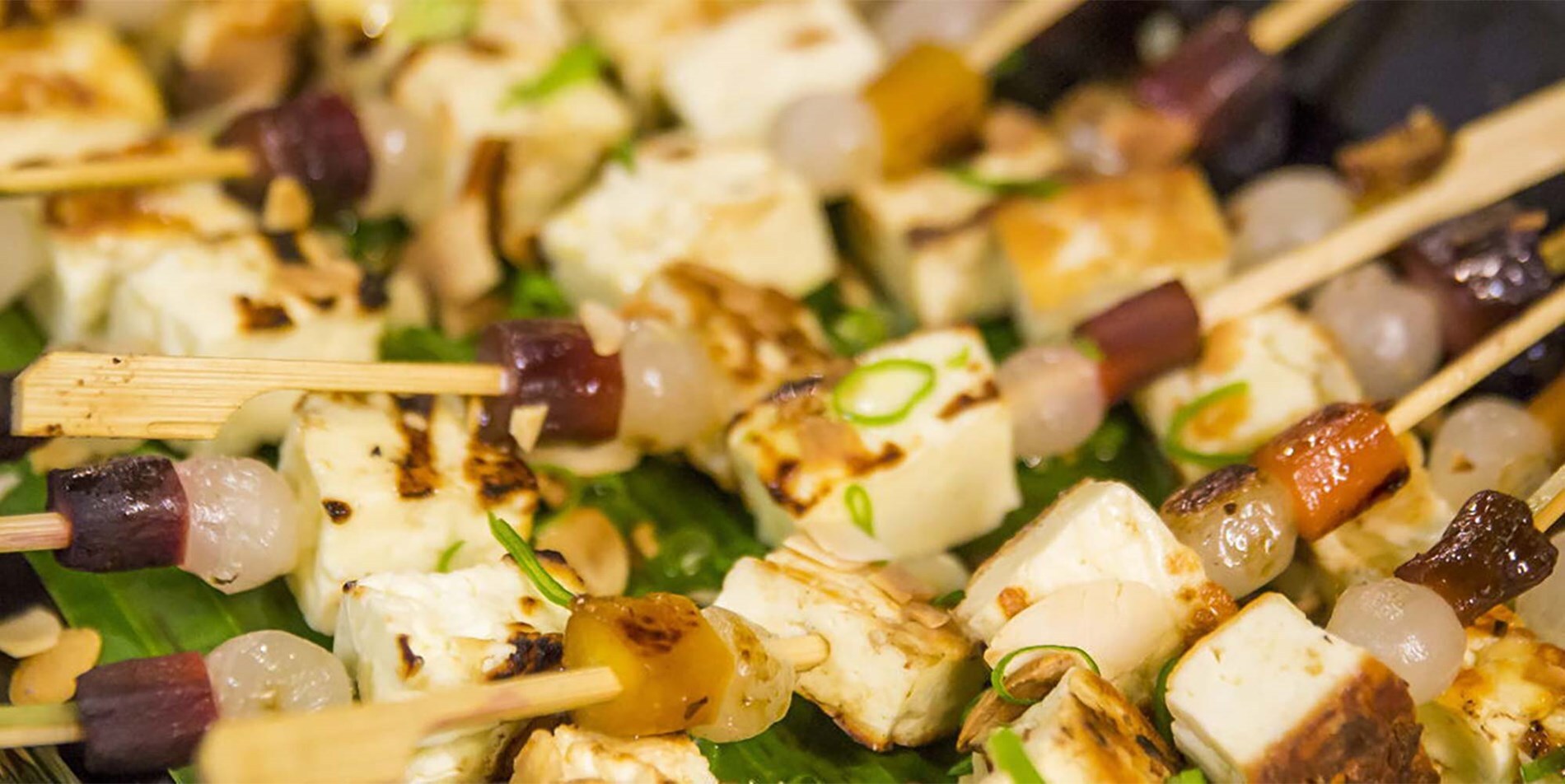 Skewers of Halloumi
45 mins
Super Easy
4 people
Ingredients
12 pieces of halloumi cut into approximately 2cm cubes
24 cocktail pickle onions
12 heirloom carrots caramelised in honey and butter, then cut into 2cm lengths
12 x 15 cm bamboo skewers
125g almonds chopped
50g butter
1 tablespoon chardonnay vinegar
juice of 1 lemon
100ml olive oil
Procedure
Place 1 piece of halloumi followed by 1 cocktail onion followed by one piece of carrot on a bamboo skewer.
Repeat the process so you have 2 pieces of each ingredient on a skewer, then dress the remaining skewers and set them aside.
To make the dressing place the almonds and butter in a saucepan over medium heat.
Cook until the butter starts to foam and turns brown.
Add the honey and bring everything to the boil.
Reduce the liquid by half, then add the vinegar and lemon juice and reduce by two thirds.
Remove from the heat and allow to cool.
Once cool, add the olive oil.
To serve heat the BeefEater® BBQ to medium high heat.
Once hot lightly oil the skewers then char grill until the halloumi is golden.
Arrange on a serving platter and dress with the honey and almond dressing.