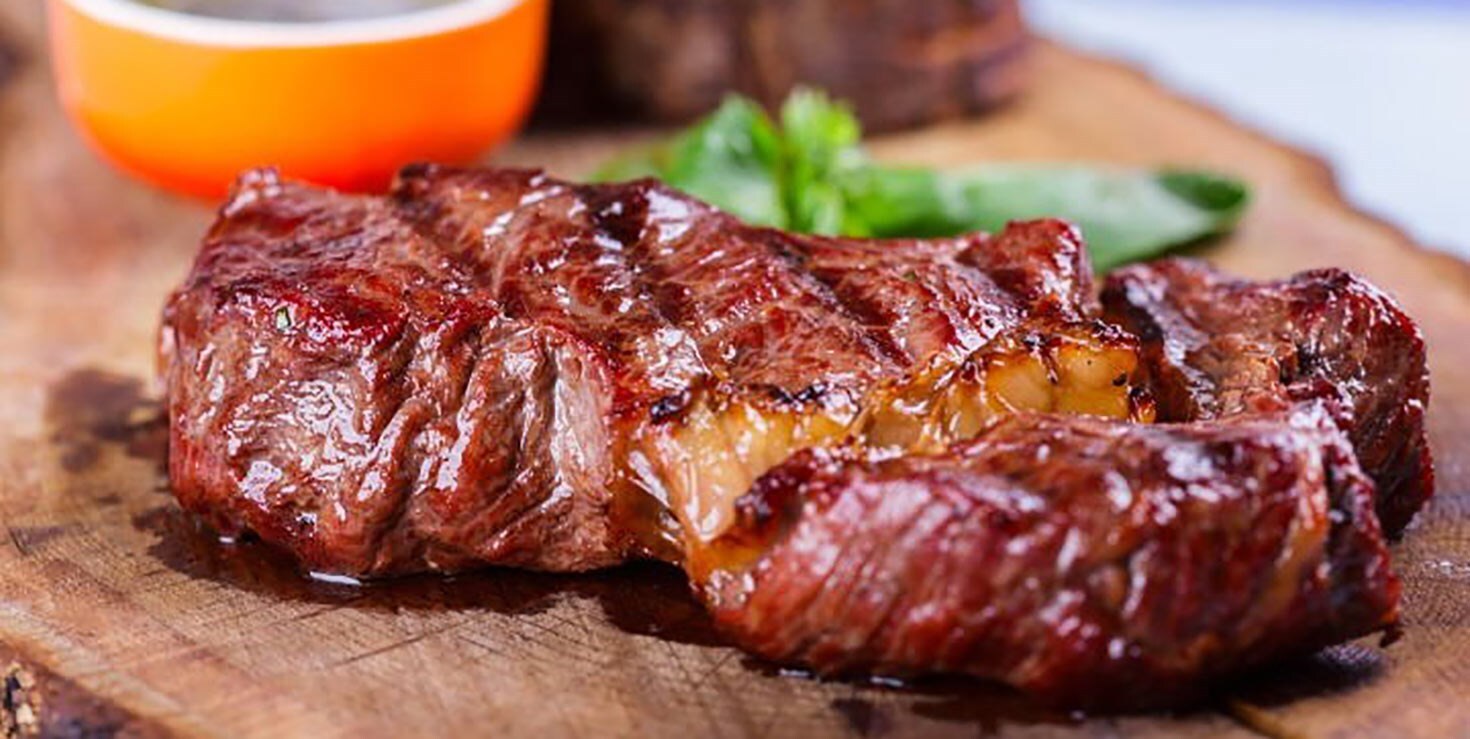 Smoky coffee beef steaks
40 mins
Super Easy
Ingredients
2 tablespoons of ground coriander seeds
2 tablespoons of ground cumin seeds
2 tablespoons of ground fennel seeds
5 cardamom pods
2 tablespoons of ground coffee
1 tablespoon of garlic powder
2 tablespoons of onion powder
1 tablespoon of mustard powder
1 tablespoon of paprika
2 tablespoons of salt
4 beef steaks (rib eye on the bone, sirloin or rump)
Procedure
To make the rub, place all ingredients except for meat into a food processor (or mortar) and process into a powder.
Massage rub into the meat and let it stand for 10-20 minutes.
Preheat BBQ and cook meat on medium heat until it is cooked to your liking (approx. 3 mins on each side for medium rare).
Rest meat for 5-10 minutes before serving.