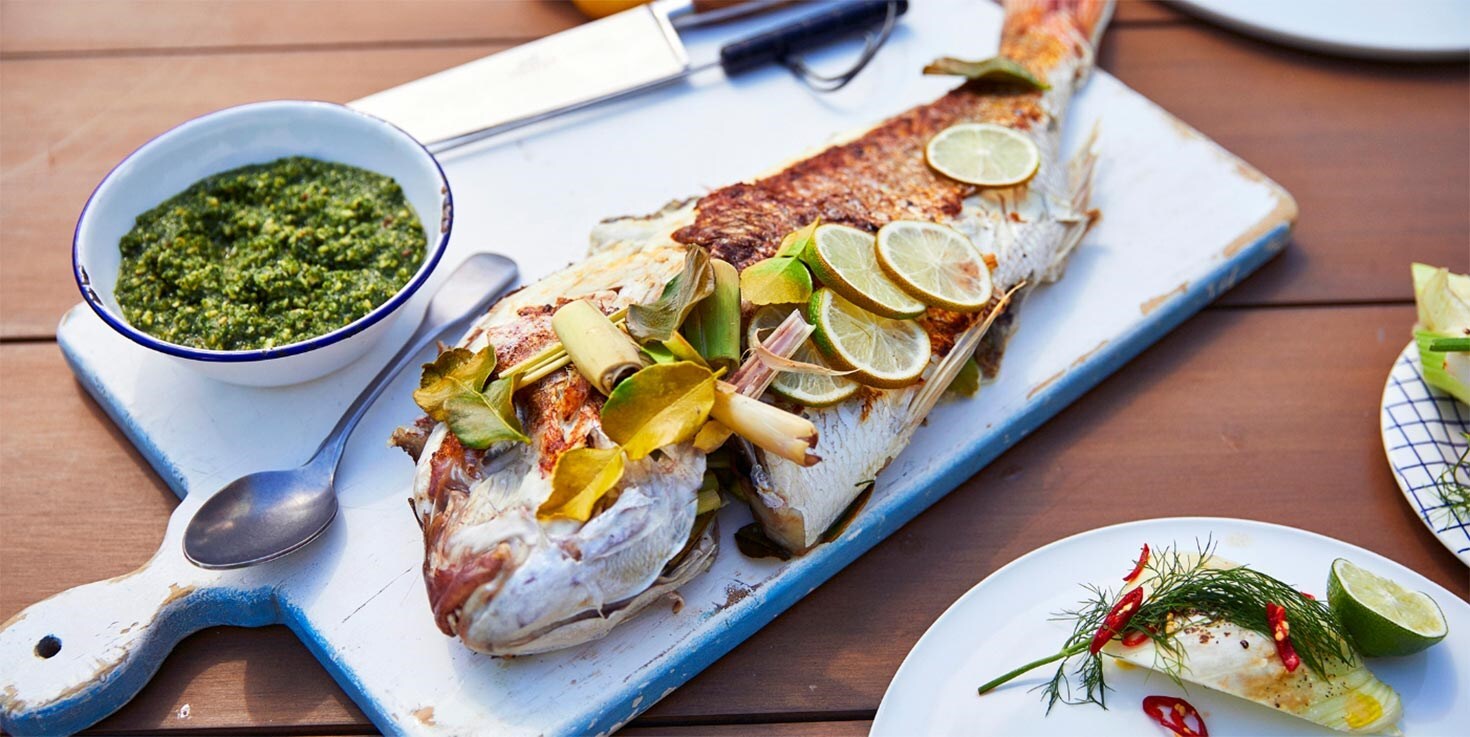 Whole grilled Pink Snapper, fragrant herbs, lime and spiced cashew pesto
Super Easy
Ingredients
1 whole snapper- 3-4 kg- scaled and cleaned (If pink snapper is not available, use any other larger white fish)
2 tbsp. cotton seed oil
2 stalks lemons grass
5 kaffir lime leaf's
Small bunch coriander
1 red chilli sliced
1 small bunch mint
2 limes
Salt and pepper
Spiced cashew pesto
1 cup lightly roasted cashews
2 garlic cloves
1 coriander leaves picked
¼ cup mint leaves picked
1 small birds rye chilli or ¼ large red chilli
¼ cup fish sauce
¼ cup light brown sugar
2 Limes Juiced
Procedure
Heat the BBQ to high and rub the fish with the vegetable oil
Season with salt and pepper and place the lemon grass and kaffir lime leaf's in the cavity of the fish
Place the fish confidently on the grill and let it seal for 2 minutes without disturbing it.
Once sealed nicely on once side with plenty of colour, turn the fish over using the head as the grabbing point with the tongs.
Once turned, close the lid of the BBQ and cook on a medium heat for 10-15 minutes depending on size.
Check if the fish is cooked by finding the thickest part of the flesh and pull it away from the backbone, if it comes away cleanly its cooked.
Place on the serving platter your serving one and liberally cover with the cashew pesto, then top with the picked herbs, sliced chilli, and wedges of lime.